2016 & 2017: Promoting capacity building & empowering women

Building on our experience in advising political institutions and organisations, we supported the parliaments of the ASEAN states in developing a resolution on cooperation between parliaments and civil society for the 2017 ASEAN Interparliamentary Assembly and assisted foreign ministry staff of the Western Balkans countries in developing their diplomatic skills.
With financial support from IFA we started our new project "Women think Iraq anew" through which we bring women of different ethnic and religious backgrounds and holding different political views together to develop a common vision for the future of Iraq.
The political memorandum produced by the participants in the framework of the project was presented to a broader audience in Berlin. Do you want to know more? Read the memorandum or have a look at the project website.
We are proud to announce that we have become a full member of the Facharbeitskreis Governance of the GIZ (Gesellschaft für Internationale Zusammenarbeit GmbH).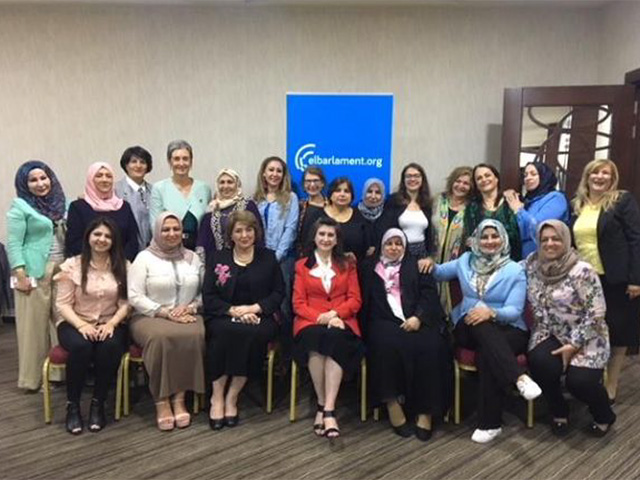 What else happened in 2016 & 2017?
elbarlament facilitated relationship building between Tunisian civil society and the parliament and supported women activism in Syria. We developed a new approach to strengthening women's self-confidence and societal engagement: In our new project "Writing for Life" we organised writing workshops for Iraqi women, including Yezidi and Syrian refugees, promoting their participation in public life, the arts and literature in Iraq.