New website – Women Talking Peace project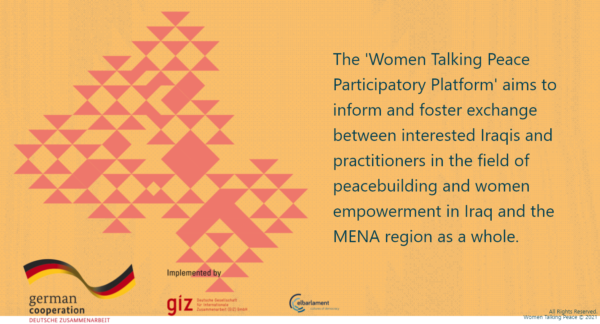 Women Talking Peace has launched a platform exclusively dedicated to peacebuilding and women empowerment in Iraq and the MENA region as a whole. It is a valuable source of information on the topic and includes special features such as:
…and more.
The website is available both English and in Arabic.