A CrossCulture fellow shares her experience working for elbarlament
Ayodhya Amarajeewa from Sri Lanka has just completed a three-month fellowship with us as part of ifa's CrossCulture Programme (CCP). During this time, she has helped us develop a proposal for a project on the water sector in Nepal. Read a short interview we did with her below before she left us:
– Ayodhya, you have been a CrossCulture fellow at elbarlament for the past three months. Could you please present yourself shortly and tell us how your experience was like in general?
I'm from Sri Lanka and I work for an organisation called Regional Centre for Strategic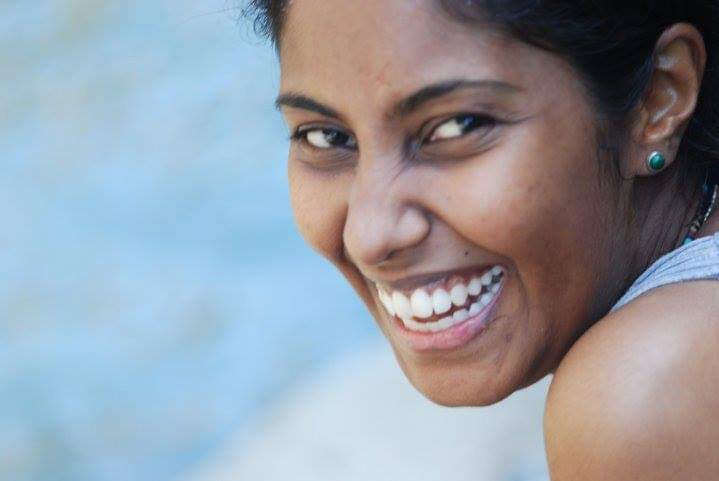 Studies (RCSS), a regional think tank based in Colombo, Sri Lanka. I have a Masters degree in Peace and Conflict Studies from UN-mandated University for Peace in Costa Rica and I'm really interested in working in peacebuilding, conflict transformation, and development. As a CrossCulture fellow, I was really lucky to have gotten the opportunity to work with elbarlament. In this organisation, I got the opportunity to know how ifa supports various organisations to engage in cross-cultural work and provide opportunities to build peace and transform conflict across continents. The Remote Fellowship is a new concept for me just like it is for ifa and for elbarlament. Despite distance making things more difficult,  overall the experience was very fulfilling. Not only was I able to learn but I was able to positively contribute to elbarlement's effort to expand its projects to South Asia.
– What new things did you discover?
As a CrossCulture fellow, the most important thing I learned is how organisations can apply for zivik funding and about the other funding mechanisms ifa provides. I was also able to learn a lot about Nepal, its water sector as well as the socio-political and cultural dynamics in the country. It was very interesting to find out about the importance of Nepal in South Asia, and India's role in transboundary water matters.
– Which of your knowledge and skills could you employ during your fellowship?
I was able to use my proposal writing skills and to apply my knowledge of international relations. My writing, analysis, and other reviewing techniques were very much useful when presenting the new project proposal.
– What was most interesting to you?
The fact that the fellowship was remote really was interesting to me. At first I did not expect that I could do much as a remote fellow, but I was proven wrong. My line of reporting was project manager Ms. Alisha Molter. She is a wonderful person and such a great supervisor. She provided much-needed guidance together with managing director Mr. Sebastian Bloching. Both of their guidance and understanding in this remote fellowship were exceptional.
– How do you think your followership might positively affect your future career?
I now know the synergy projects of ifa. So I'm determined to write more synergy projects for elbarlement to partner with organisations in Sri Lanka. I was able to create synergy with elbarlament and a nepalese organisation, so I hope I will be able to create more synergy projects for elbarlament in the future too. I know how to use various opportunities present in various countries to turn them into useful project proposals. I understand how to adapt proposals and what choices to make depending on the funding opportunities and funders. These will be very beneficial to me in my future career.
– Any special wishes for the team before you leave us?
Elbarlament is such a wonderful and thriving organisation. Its commitment to peacebuilding is exceptional. I wish everyone in the organisation all the very best and much more strength and power to continue your great work. And, my special wish is for me to be able to meet the elbarlament team in Sri Lanka when they do a regional project in South Asia. I would love to see elbarlament thriving in South Asia as a peacebuilding organisation.