Mosul tells – workshop completed
We have successfully organised the second workshop, in which project participants short-listed the 14 stories that they will continue to work on, from the 28 that had been collected during the mentoring phase. In this process participants were supported by experts which helped them with visualisation and setting the stories in a historical context. The workshop took place in Mosul Heritage House, an inspiring location directly adjacent to the river Tigris. At its conclusion participants went on a field trip to the old city where they had the chance to go on a guided tour on the reconstruction works of the cultural heritage of Mosul.
The first phase of the project has now come to an end. In the next phase, we will develop scripts and storyboards of the selected stories as they will eventually become the basis for producing a graphic novel, a puppet show and animations.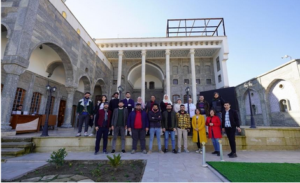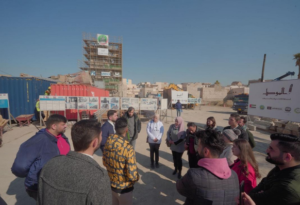 The reconstruction of the minaret of the al-Nuri Mosque is underway.